In 1990, Harrison & Company (Soils and Foundation Engineers) Limited undergoes a minor rebranding to reflect that the company has streamlined its professional services.
Foundation construction is no longer offered, as the company focuses on a comprehensive set of geotechnical and testing services connected to site and ground investigation.
The Norwich head office is refurbished and the company becomes recognised as geotechnical and materials engineers.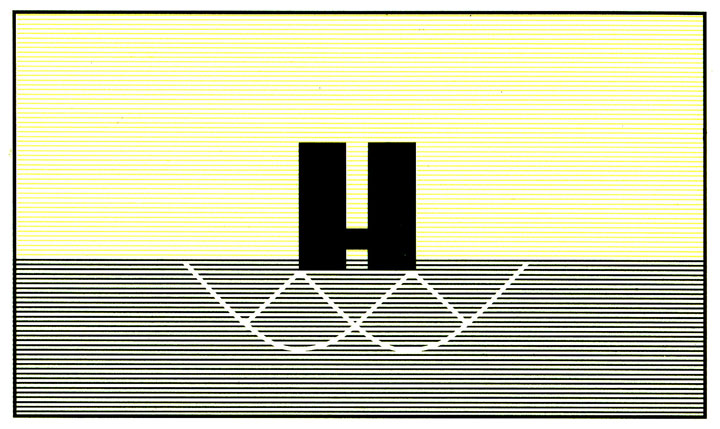 New branding and company structure, showing in detail the services offered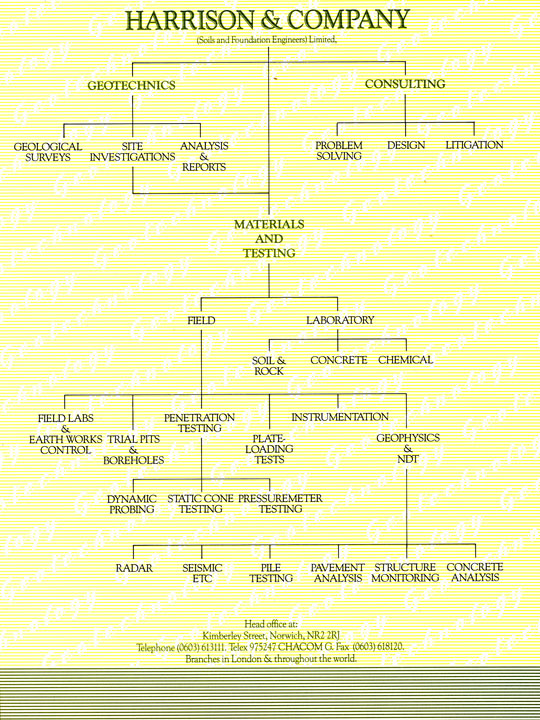 Staff
With the increase in diversity of the specialised services offered and additional overseas projects, there is a steady increase in recruitmant in the 1990's.
In 1995 the Croydon office moves to larger premises in Redhill, Surrey, to service the workload in London and the south of England.
Staff also frequently travel abroad to Jersey and Malta, as more projects are carried out overseas.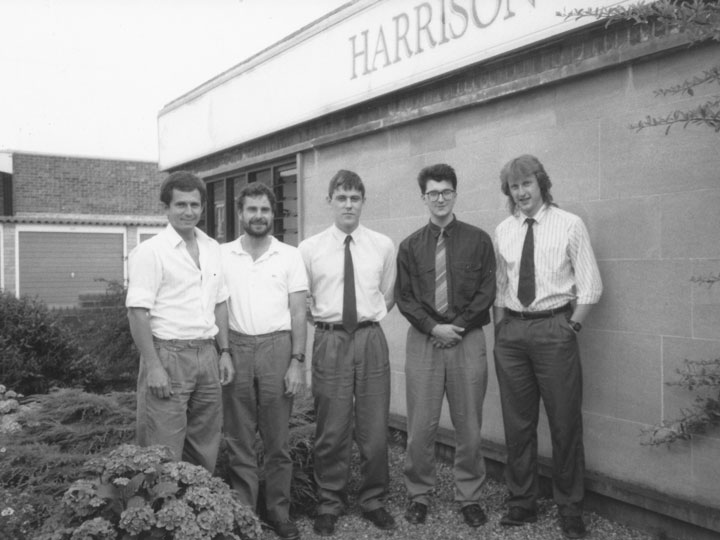 Classic early 1990s fashion for one of the geotechnical teams in Norwich. Left to right:-
Chris Cox
Guy Thorold
Steve Williams
Jim Harrison
John Keay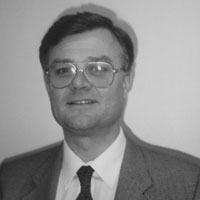 David Harrison
Radon Detection
In the early 1990s, new evidence suggests that radon gas is causing many more cancers than originally thought.
Radon – which is heavier than air – is produced by radioactive decay of uranium in rocky areas of the UK, and was found to seep into houses through foundations and basements.
Harrison invests in developing methods for radon detection through borehole sampling, burial of passive detectors or using the instant 'sniffer' method below the topsoil.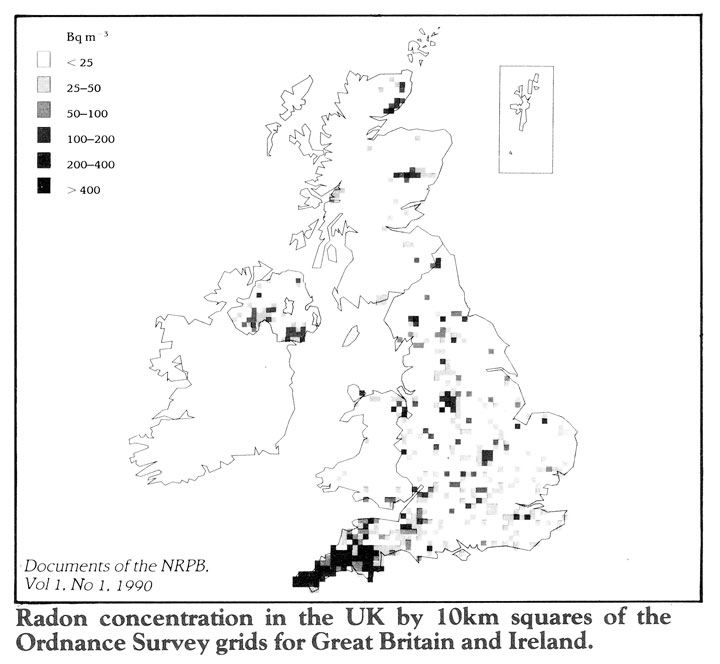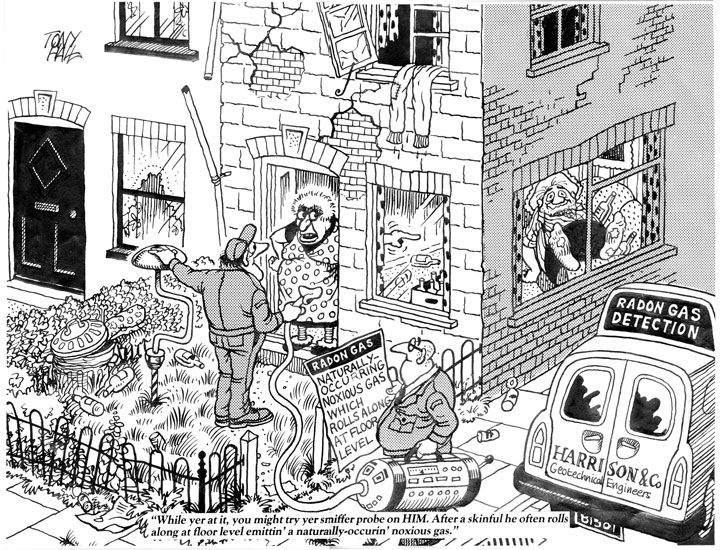 Radon concentration map of the UK produced at the time and Tony Hall's take on it.
London Analytical Laboratories
Harrison acquires the business of London Analytical Laboratories (LAL) in 1995, the original company having been established in 1908.
LAL has two laboratories: analytical chemistry; and construction materials.
This brings in-house testing of samples for contamination and develops the quality control in construction business in London.

1998 sees the move into purpose-built laboratory premises in Stratford east London, and increases the scope of the company's quality assurance accreditation.
The business trades very successfully and is sold on to an international test house some years later, with an agreement to carry out Harrison Group's analytical testing at favourable rates and with guaranteed service levels.
Geophysics – Growing Role for Radar
In the early 1990s, impulse radar is being increasingly used as a ground investigation technique to detect underground anomalies.
With the latest equipment for the field survey work, Harrison also develops a bespoke computerised data analysis system which enables pavement evaluation to be completed rapidly and cheaply.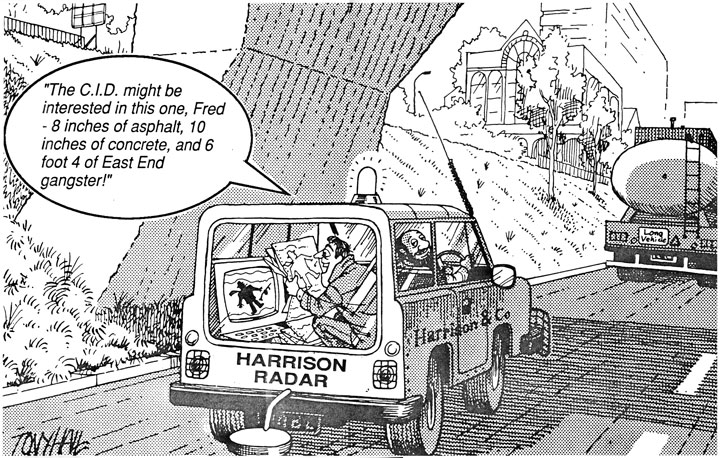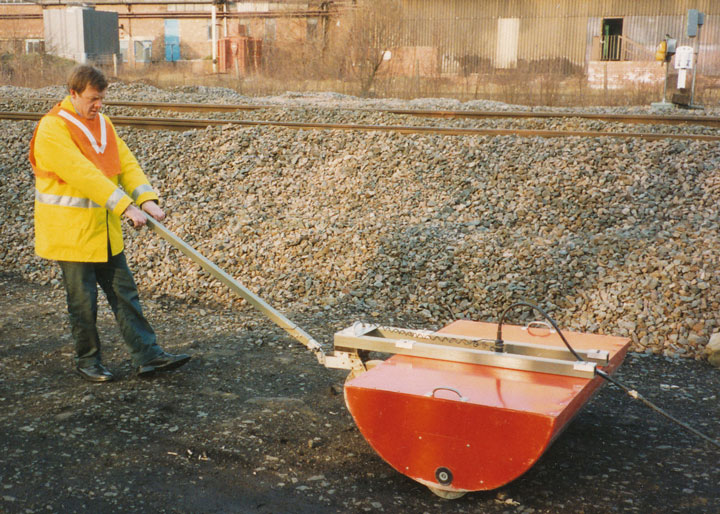 Impulse radar equipment.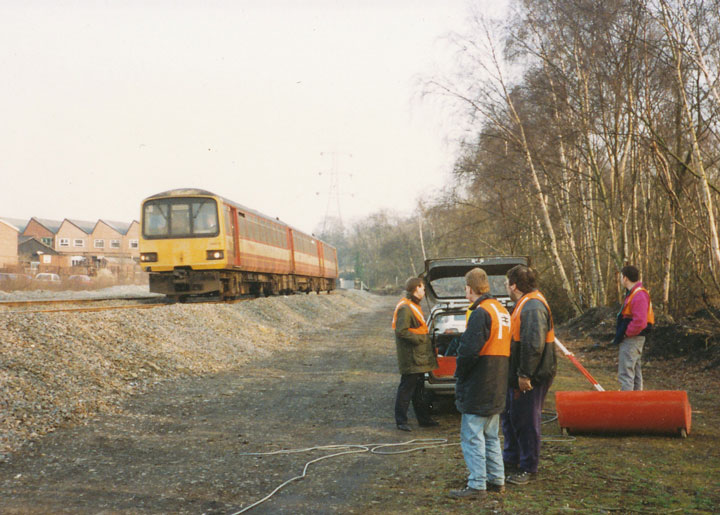 Radar work adjacent to railway line.
The system is developed in response to client requests as a result of projects on road construction in Yorkshire and the M25.
Such is the success of the system in the UK, a paper is presented at the Sixth International Conference on Concrete Roads in Madrid and enquiries received from clients around the world.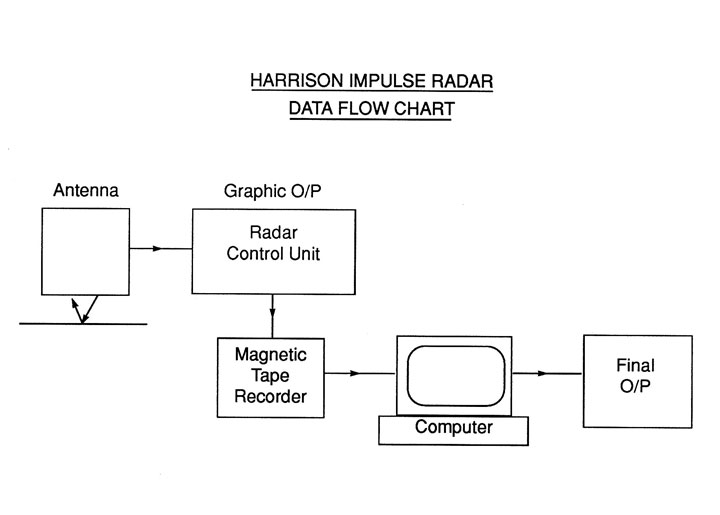 Data analysis flow chart.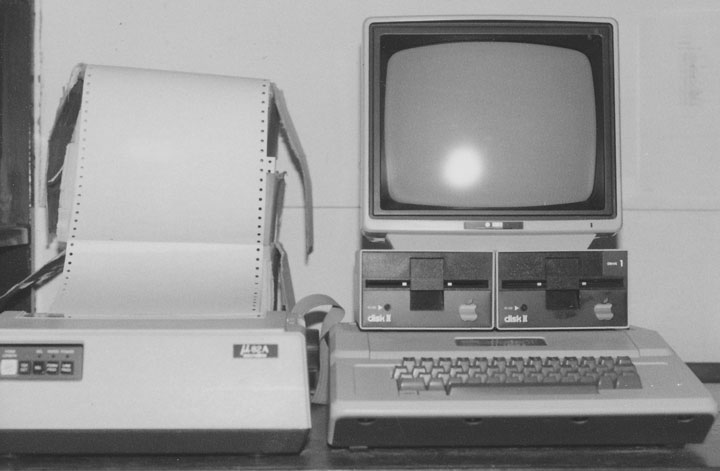 State of the art computer system…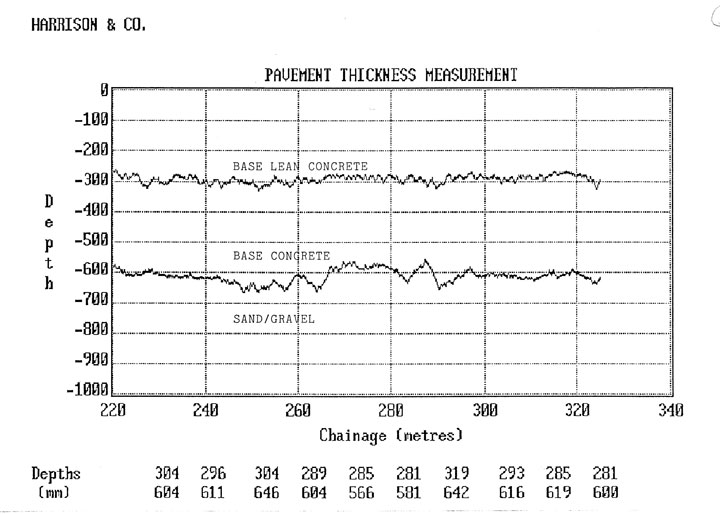 Pavement analysis output.
Jersey
More overseas work is carried out by Harrison and now Jersey is now one of the targets.
Projects include detailed site investigations for infrastructure and public works schemes.
For the over-water drilling, a pontoon is transported in sections from the mainland.
The main challenge on site is the significant tidal range of up to 13m.
This results in most drilling being restricted to just a few hours either side of low tide.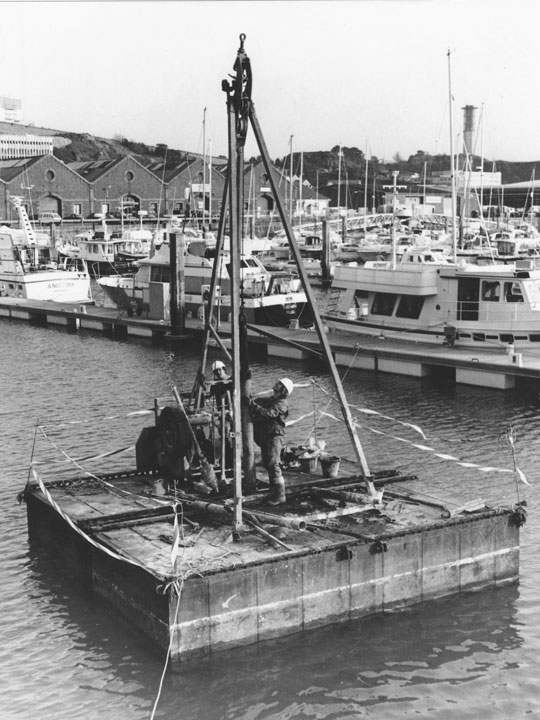 Drilling – marina area St. Helier.