Welcome to Harrison Group
Harrison Group Environmental is one of the UK's leading geotechnical and geoenvironmental engineering firms. We have been providing expert and cost-effective site and ground investigation services for 40 years through three divisions:
The services that we have to offer include:
Contaminated land evaluation and remediation

Soil, rock, water sampling and UKAS accredited testing.

Geotechnical consulting

Environmental monitoring, permitting and health impact assessment
Based in London, Norwich, Cambridge and Colchester, we work nationally for a wide range of clients. Regardless of whether it is a small domestic investigation or major project, such as the Olympic Park in London, we always aim to provide a high quality service, on time and within budget.
News focus – Spring 2018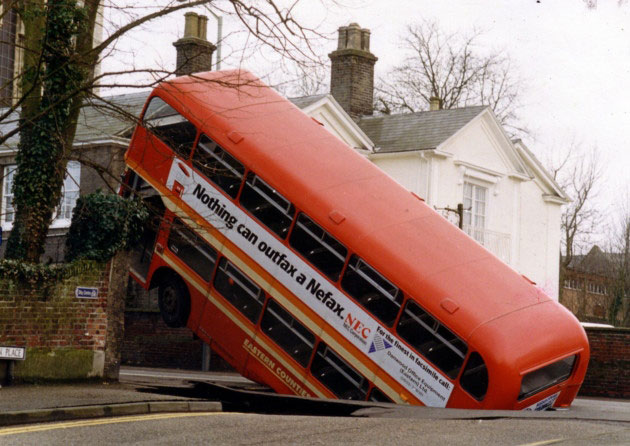 The long history of sinkholes appearing in Norwich is well documented, with the double-decker bus incident of 1988 making headlines around the world. The latest one opened up on Tuesday 13th March in Rouen Road, an important thoroughfare in Norwich city centre, resulting in closure …
…Read more


Harrison News
April 17, 2018

As part of providing the highest levels of quality of service to our clients, Harrison Group Environmental …
...Read More
April 17, 2018

Harrison Group Environmental places great emphasis on the safety of staff when working for the company, …
...Read More
March 17, 2018

The long history of sinkholes appearing in Norwich is well documented, with the double-decker bus incident …
...Read More
March 7, 2018

Harrison Group Environmental was part of the specialist team carrying out major ground investigations for the …
...Read More
February 21, 2018

We are pleased to welcome Jamie Austin to the staff at Harrison Group. He is a …
...Read More
January 2, 2018
Harrison Group Environmental Limited is building on its reputation for providing quality geotechnical and geoenvironmental services …
...Read More
December 6, 2017

The Keynetix 'Geotechnical Data Highly Commended 2017 Management Awards' ceremony was held at Jurys Inn, Oxford …
...Read More