Greenyard Frozen, King's Lynn
LOCATION: Greenyard Frozen, King's Lynn
PROJECT TYPE: Environmental Permitting
VALUE: £50K
BACKGROUND

Greenyard Frozen, King's Lynn, is an 80,000 tonnes/pa facility which processes, packages, and distributes a variety of vegetables including, peas, beans, brassicas and a variety of root vegetables.
The installation includes a main processing factory, two modern packing halls, cold stores and associated infrastructure. In addition to this, process effluent is channelled to an on-site 500,000m3/pa Effluent Treatment Plant (ETP).
Based on it's production capacity, Greenyard is required to have an Environmental Permit (EP) for the site in order to meet the requirements of environmental regulations for the food processing sector.
Harrison Group Environmental provided comprehensive consultancy services, guidance and assistance, from preparing the initial Permit Application, Improvement Conditions, Permit Variations, Site Condition Reports, and Permit Surrender Reports.
SCOPE OF WORK
Harrison Group has worked with Greenyard Frozen (originally Pinguin Foods) since 2005. At this time we provided consultancy services to the company, resulting in the successful application for the initial EP (known at the time as a PPC permit) covering the installation.
We worked closely with our client to ensure a cost-effective response, appropriate to the needs of the facility. This included consideration of Best Available Techniques (BAT), environmental emissions and impacts, Environmental Management Systems (EMS) and resource efficiency audits.
Since 2005, Harrison Group has provided full support for the EP Improvement Programmes including:-
Waste minimisation audits
Noise management plans
Odour management plans.
Also substantial variations to the EP were negotiated and secured for the following:-
Land acquisition for a new Cold Store and Permit Surrender of a parcel of land to a large supermarket chain. Harrison Group provided site investigation Due Diligence reports, Site Closure Plans, pre-purchase & post-closure soil and groundwater investigations and remediation assessments for formal permit surrender
Addition of a Combined Heat and Power Plant to process biogas from the effluent treatment plant and recover energy via a biogas engine. The application included detailed air quality emission and dispersion modelling to demonstrate compliance with Air Quality Standards as well as production of Management Plans for Environmental Emergency and Accident & Odour.
OUTCOME
Harrison Group ensured that Greenyard Frozen had a successful application for their initial Environmental Permit
Future substantial variations to the Permit were negotiated and secured.
Harrison Group is supplying ongoing support for the Permit Improvement Programmes.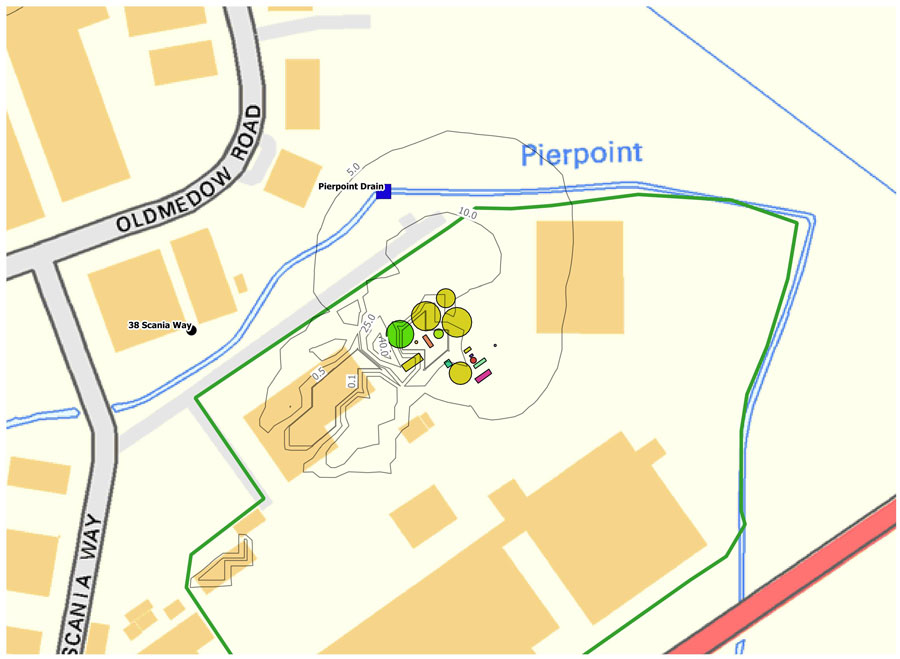 Nitrogen level contours from biogas emissions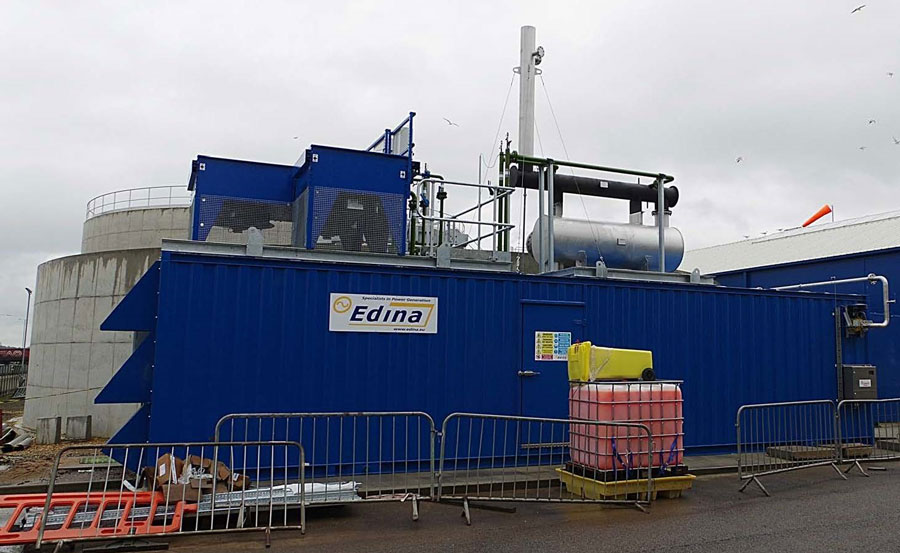 Biogas engine