March 16, 2021
Harrison Contributes to the Big Borehole Dig
With increasing usage of digital data in recent times, particularly for interpretation and analysis of ground investigations, there have been associated changes to the methods by which we work. Despite the advantages of this, difficulties can arise when data is not available in a standard format. This can be due to the use of differing software packages and the related compatibility issues that arise when transference of data is required.
Taking this into account, the British Geological Survey (BGS) has launched a major initiative, called the 'Big Borehole Dig', to convert around one million existing borehole records currently held on its database. The aim is to translate the information into the Association of Geotechnical and Geoenvironmental Specialists (AGS) digital data format, the accepted industry standard.
There will be benefits arising from this process. Once standardised, it will be possible to pull the information directly into current site investigation digital software, improve conceptual ground models and provide an additional resource for academic purposes. This will, amongst other things, give savings of time and costs in construction projects, by having access to an enhanced and transferable data set.
With over 40 years in the industry, Harrison Group is well placed to appreciate the value if this initiative. Head of the Data Management department, Conrad Stewart and his team, are actively involved in helping to process the BGS data. While contributing to the bigger picture, Harrison Group is already finding the results very useful for its own purposes, as it has been integrating the BGS borehole information with data from current site investigations.
The scale of the Big Borehole Dig is vast. The more contributors there are to this project, the sooner it will be completed to the benefit of all. For more details and how to get involved, go to the BGS website: https://www.bgs.ac.uk/news/join-our-big-borehole-dig/
If you would like to follow the progress made by Conrad and his team, he gives updates via his LinkedIn account: https://www.linkedin.com/in/conradharrystewart
Also, if you would like to know more about how our advanced data management systems improve the quality of geotechnical and geoenvironmental analysis, please click on this link:- https://harrisongroupuk.com/data-management/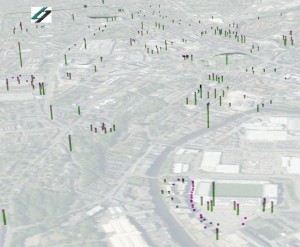 Current digitised borehole records of an area of Norwich – Harrison logo shows Harrison Group head-office location
Borehole sections after modelling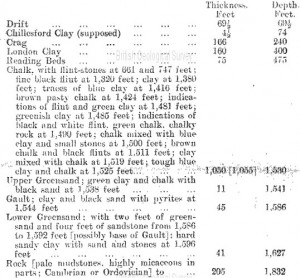 BGS historical borehole log – received in PDF format