August 21, 2017
Volunteering for Norfolk Wildlife Trust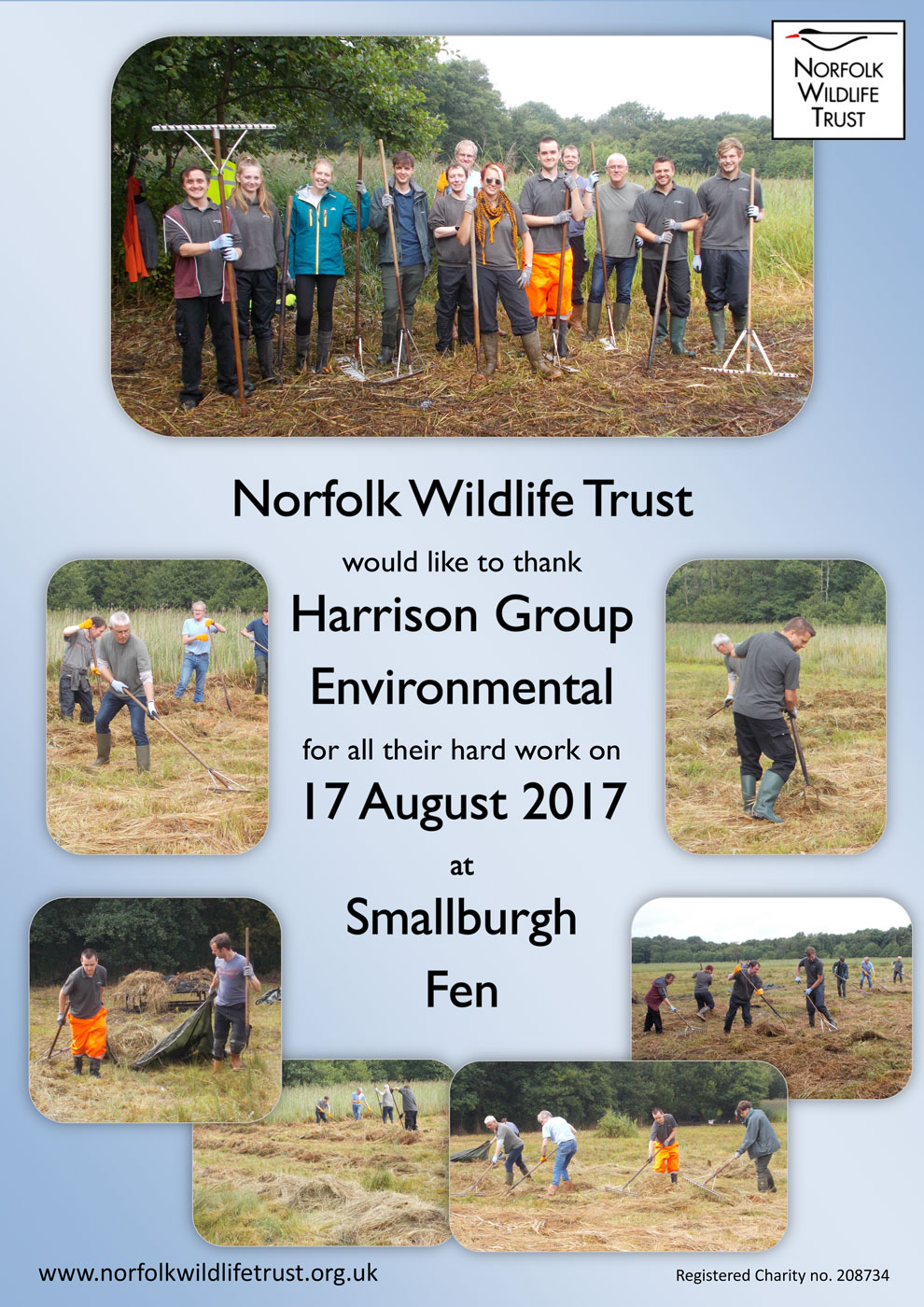 As part of the 40th year anniversary activities carried out by the Harrison Group, a number of staff volunteered to help Norfolk Wildlife Trust.
On an August day that started out grey and showery, 12 of Harrison's finest travelled out to Smallburgh, where, under the expert guidance of Bob Morgan, Assistant Reserves Manager for Broads South, they set out to clear a large area of fenland.
The work undertaken was part of the 2 yearly cycle operated by Norfolk Wildlife Trust, to manage and promote the diversity of plant and animal life of the fenland.
Grey skies gave way to hot sunshine, and during the day, amidst clearing, piling and burning pre-cut vegetation, a number of rare plants and endemic wildlife were observed, some unique to Norfolk.
Bob was particularly helpful and informative, pointing out some of the rare species living on Smallburgh Fen, and showing the team how important the volunteer work would be in maintaining the area, not only for the wildlife, but for visitors to enjoy in the future.
To round off a very enjoyable and physically demanding day, Bob took the volunteers on a walk around the perimeter of the area, pointing out some of the features unique to Smallburgh Fen. He also thanked them for the important contribution that they'd made to the work of the Trust.
In return, Harrison Group also thanked the Norfolk Wildlife Trust for a very rewarding time, and retired to the local pub – The Crown – for a welcome beer at the end of the day.