In 1977 Harrison & Company (Soils and Foundation Engineers) Limited is established, providing site investigation and specialist construction work (including piling, ground improvement, underpinning and other geotechnical processes).

Original company branding.

Initially a 'one-man-band', working out of a single room with David Harrison at the helm, the company will grow to become a highly-respected business operating throughout the UK and in Europe.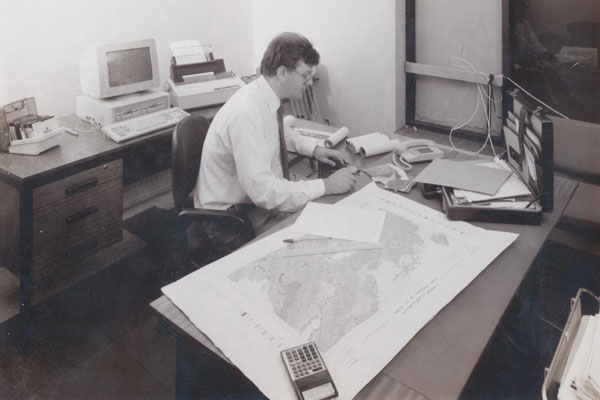 David Harrison.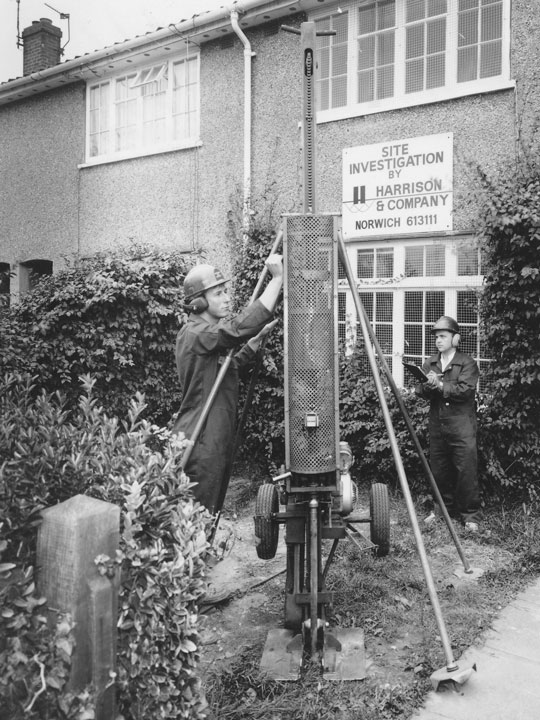 Dynamic penetration testing.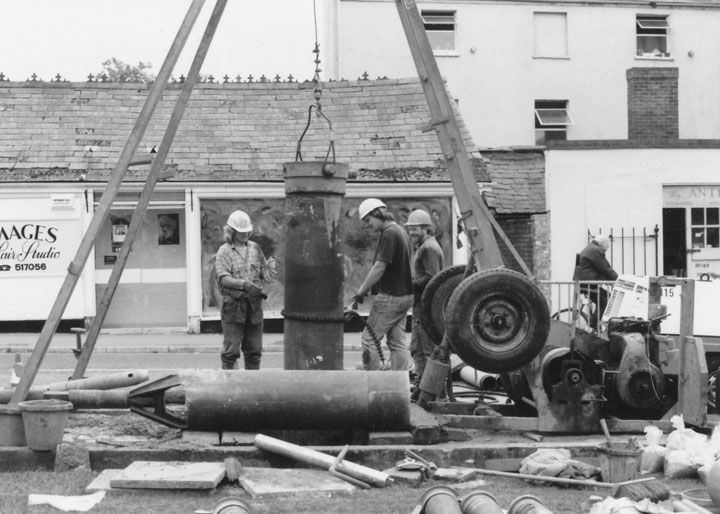 Cable percussive drilling – 18″ casing.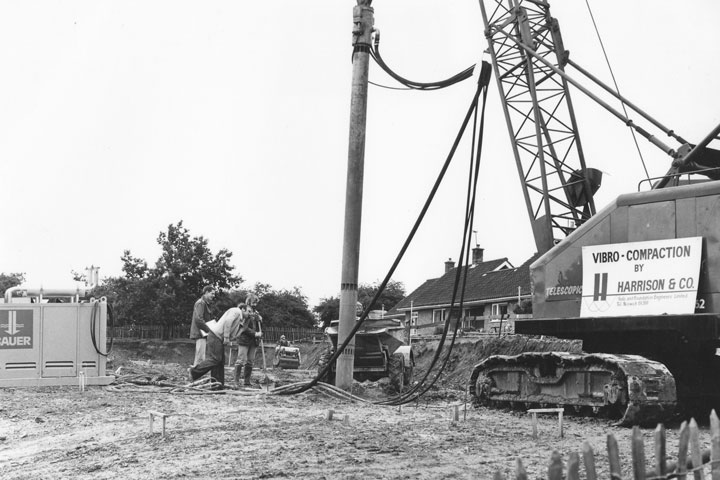 Ground stabilisation.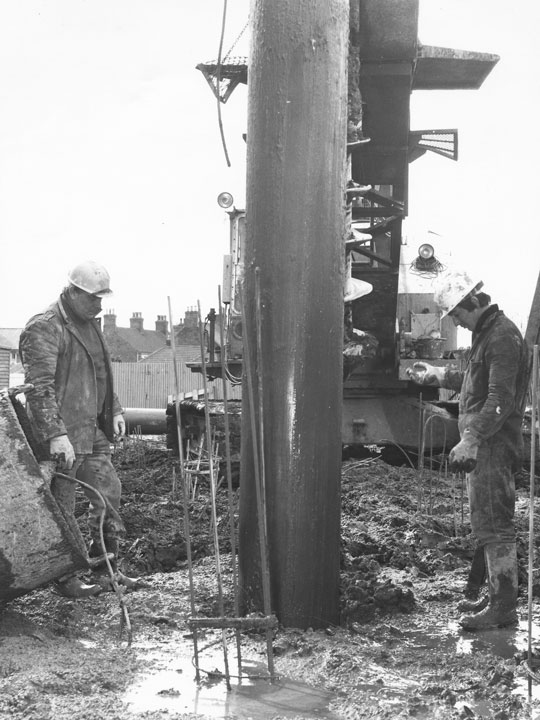 Bored piling.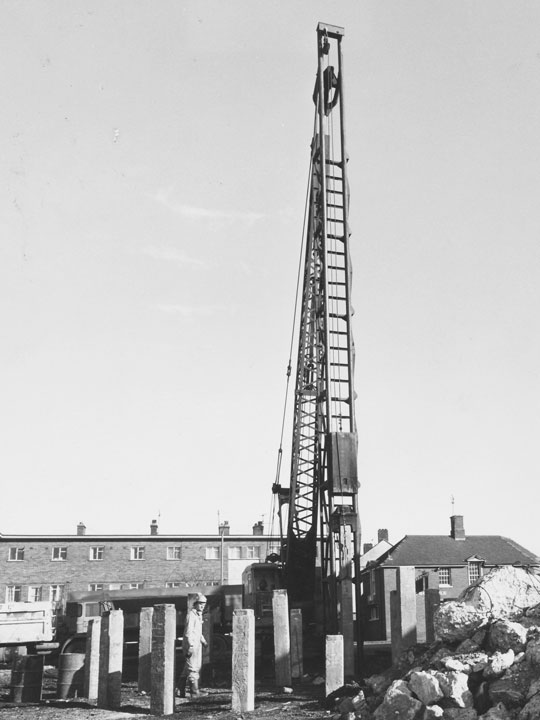 Driven pre-cast concrete piling.
Harrison Grows
Soil Testing Laboratory
Harrison's in-house laboratory opens at head office in Norwich, offering a wide range of engineering soil and rock testing. Later accredited by UKAS.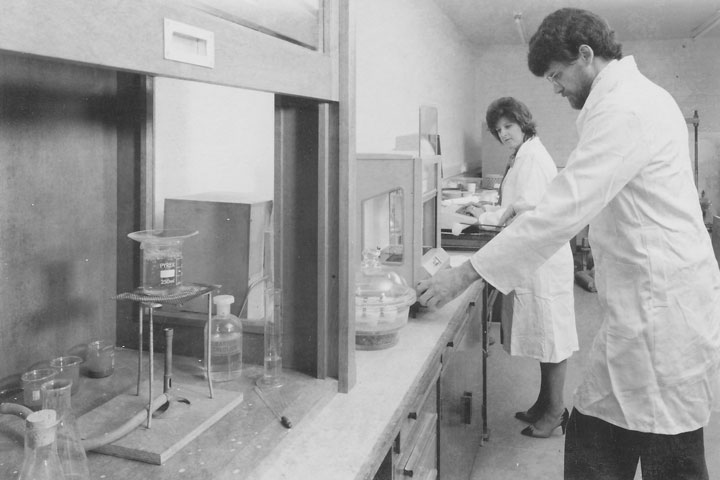 Early days in the laboratory.
Croydon
A second office and laboratory in Croydon opens in 1985 to tap into the London and south east England markets.
Staff numbers increase, with a number of highly-qualified geologists and engineers joining the company.
These include Dr Allen Davis from Birmingham University, a pioneer in non-destructive structural testing; Eric Steger, foundation designer for iconic buildings such as the NatWest Tower and Centrepoint in London; and Malcolm Puller, author of the industry bible on deep excavations.
Future MD Joins
In 1986 Steve Williams joins Harrison & Company as a Graduate Geotechnical Engineer.
He is later to become Managing Director.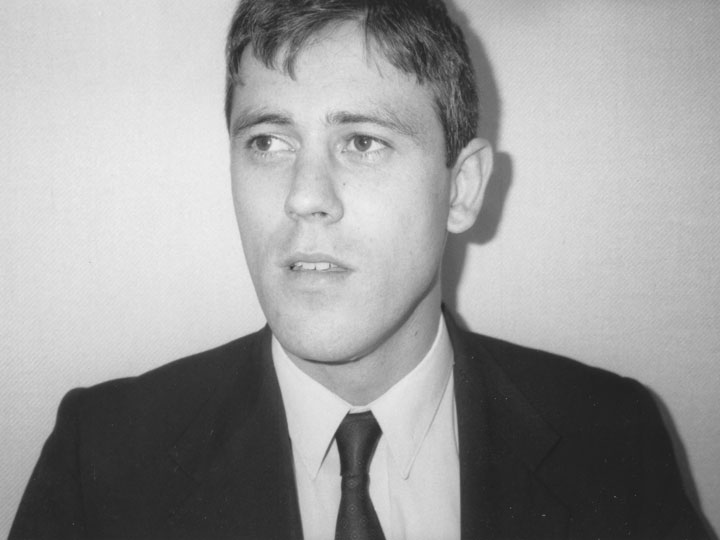 International
In the late 1980s Harrison expands overseas, with projects in Europe, Africa and Latin America.
The first project is an earthquake study for the design of foundations to a grain silo complex in Nicaragua.
Malta
Harrison begins a long working relationship with Malta.
The first project won in Malta is a site investigation of a quay in the Freeport and this contract leads to seven years of continuous work on the island for the same client.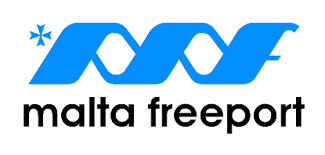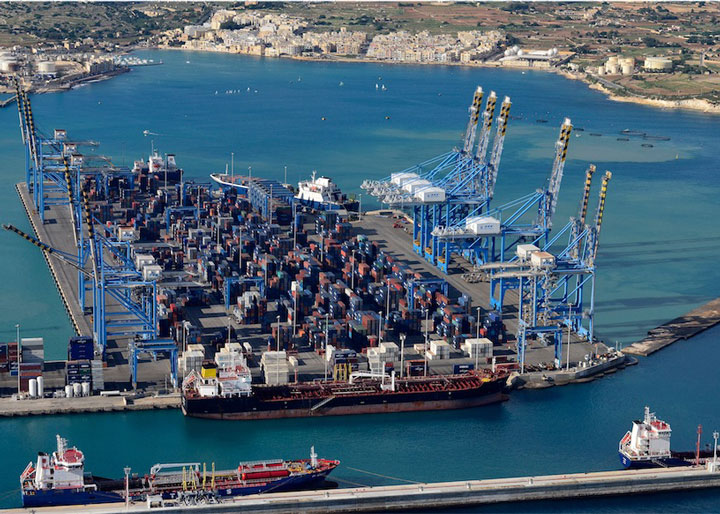 Malta Freeport today.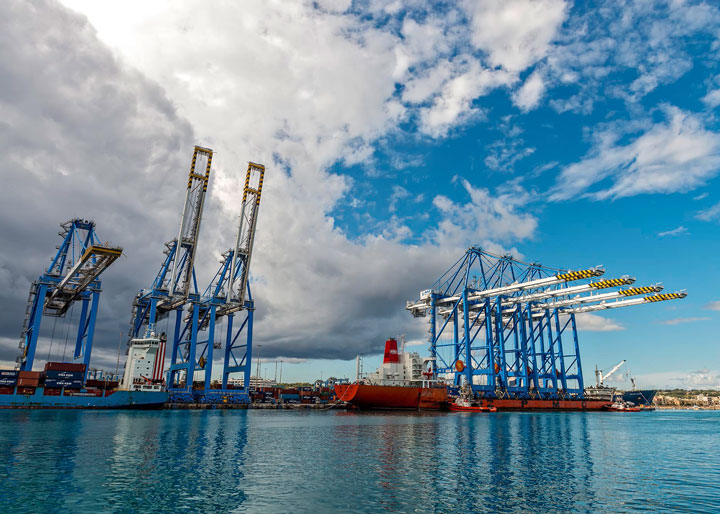 Harrison Specialises
In the mid 1980s, it becomes clear that providing both guidance and construction services is mutually incompatible in many clients' eyes, consequently Harrison sells off its' construction division to concentrate on geotechnical and geoenvironmental investigation.
In 1985 – 1988 Harrison carries out a six phase site investigation of the Plumstead Estate in Norwich – a location plagued by ground subsidence and settlement.
A wide range of techniques is employed, including trial pits, dynamic penetration testing, cp & rotary boreholes and ground penetrating radar.
Majority of the settlement attributed to channels of loosely in-filled material – a problem made worse by leakage from an antiquated drainage system.
Additional problems also found to be caused by the presence of voiding and solution features associated with the underlying chalk at depth.
Conclusions from the £170K investigation carried out by Harrison results in £4M renovation of the estate.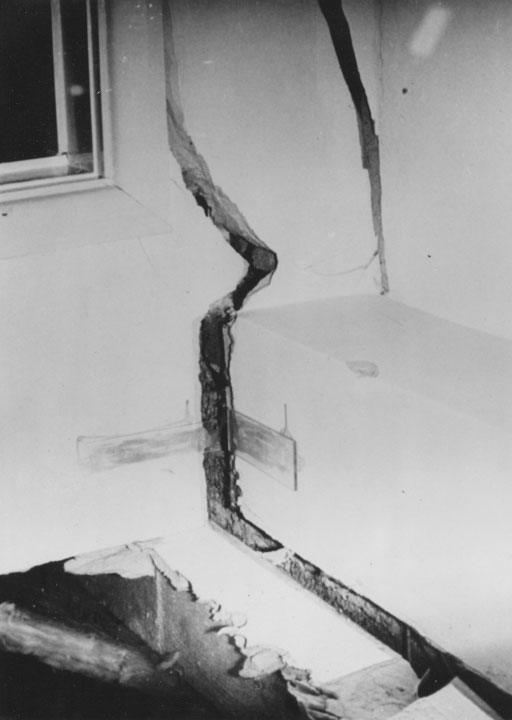 Typical settlement cracking on Plumstead Estate, Norwich.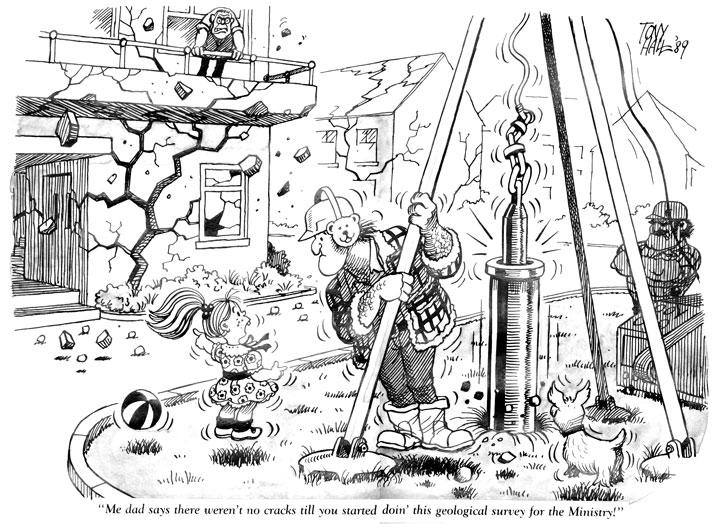 ….and then this happens!
On 3rd March 1988 a hole suddenly opens up beneath a bus on Earlham Road in Norwich.
Harrison is called in the next day to establish the cause of the road collapse and carries out a ground investigation using geophysics.
The collapse is found to be due to historic man-made tunnelling in chalk beneath the road, created in the days of flint mining.
Long before the days of social media, these images are seen across the world.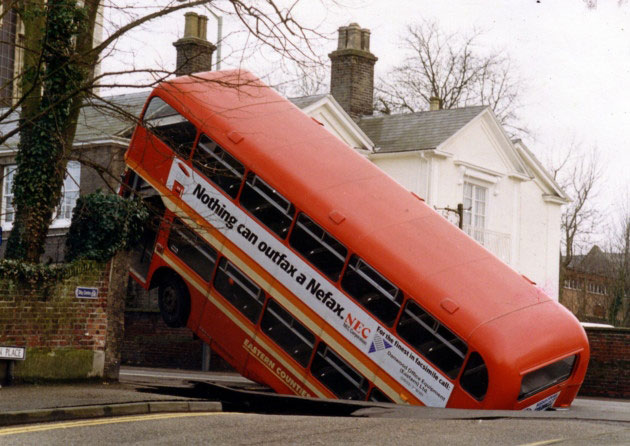 Nothing fills a hole…